Give Your Skin a Smooth Finish and a Radiant Glow
Wipe away the signs of aging and regain your gorgeous, youthful self with expert skin rejuvenation treatments in Midland, TX
A basic skincare routine comprising of cleansing, moisturizing, and exfoliating alone cannot help you maintain a youthful, radiant facial profile. Your skin endures imperfections caused by aging, hormonal imbalance, and various environmental factors on a daily basis.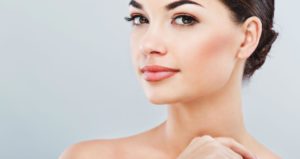 To keep it radiant and healthy-looking, you must opt for an expert skin rejuvenation treatment in Midland, TX.
At Medical Spa of Midland, we use a combination of chemical peels, microdermabrasion, and vibradermabrasion to rejuvenate your skin's tone and texture and restore its smooth, spotless appearance. Our aestheticians use their skills and experience to tailor a skin rejuvenation plan around your needs, desires, and expectations.
---
Skin Rejuvenation Treatments We Use at Medical Spa of Midland
---
Request a FREE Consultation
Results of an Expert Skin Rejuvenation Treatment
A good skin rejuvenation treatment comprising of chemical peels and microdermabrasion or vibradermabrasion should leave you feeling fresher, younger, and more beautiful. It exfoliates away dead skin cells to reveal fresher-looking, rejuvenated skin. In addition, you will notice a significant improvement in the appearance of fine lines, wrinkles, and spots.
Skin Rejuvenation Specialists at Medical Spa of Midland
Chemical peels, microdermabrasion, and vibradermabrasion are among the safest and most effective skin rejuvenation treatments available today. However, in wrong hands, they may result in the widening of pores, making them more visible. Therefore, it is important that you get your skin rejuvenation treatment done by an experienced aesthetician only.
At Medical Spa of Midland, we use advanced dermabrasion tools and techniques that rejuvenate the complexion quickly without causing you any discomfort. In addition, all treatments are carried out by qualified and experienced practitioners who have a proven track record of delivering the results desired by the client.
If you are interested in learning more about skin rejuvenation treatments or would like to schedule an appointment with our experts, please call us at (432) 689-6300.
To learn more about Dr. Durgin click here.
*All medical aesthetic procedures at Medical Spa of Midland, including skin rejuvenation, are performed under physician supervision for the FDA-cleared purpose.  However, results obtained with this and any treatment can and do vary.