Welcome to the NEW
Medical Spa of Midland
Meet Dr. Jeffrey Durgin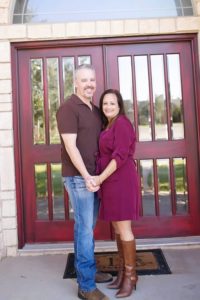 Dr. Durgin was born and raised in West Texas. He graduated as salutatorian from Lake View High School in San Angelo. Dr. Durgin graduated summa cum laude from Angelo State University with a Bachelor of Science degree. He then went to medical school at the University of Texas Health Science Center in San Antonio. Dr. Durgin did his General Surgery Internship and Residency at Texas A & M – Scott and White Hospital. While at Scott and White, he served as Chief Resident and was awarded the John W. Roberts Award for scholarship.
As a member of the US Army Reserves, Dr. Durgin did two tours in Iraq as a Trauma Surgeon and was awarded an Army Commendation Medal during each tour. Dr. Durgin saw many traumatic injuries while overseas and is experienced in massive traumatic operations, including chest, abdominal, and vascular injuries.  He received an honorable discharge, at the rank of Major, in September 2011.
Dr. Durgin previously held the title of Associate Professor of Surgery at Texas Tech University Health Science Center School of Medicine and has served as the medical student Clerkship Director for Surgery for the Texas Tech Medical School- Permian Basin Campus.  Dr. Durgin has held the position of Chief of Surgery in the past and  Chairman of the Department of Surgery at Midland Memorial Hospital.
Dr. Durgin's professional memberships include: the prestigious Texas Surgical Society, the Society of Gastrointestinal and Endoscopic Surgeons, the Eastern Association for the Surgery of Trauma, the American Medical Association, the Texas Medical Association, and the Midland County Medical Society. Dr. Durgin is a certified instructor in Advanced Trauma Life Support (ATLS).
Dr. Durgin volunteers as the Director of the Emergency Medical Services in Glasscock County, Texas.  Dr. Durgin and his wife are active in the community. They volunteer their time to the St. Ann's Family Fair each year and are legacy members of the Midland Community Theater. Dr. Durgin has served on the Board of Directors for St. Ann's School. Dr. Durgin is a member of the Knights of Columbus and actively participates in the YMCA Indian Princesses and Indian Guides with his five children.
---
Since 2004, Medical Spa of Midland's primary purpose has been to marry mainstream, conventional medicine with cutting edge aesthetic medicine and technology. The phrase, "Look Younger, Feel Better!" summarizes our mission.
As a patient in our Health & Wellness Program or Concierge Medicine Practice, you are on the road to optimal health and you will feel better.
With our use of high-quality skin care products, cutting-edge medical aesthetics, and now COSMETIC SURGERIES, you will look better!*
You deserve to walk around feeling confident and content with your appearance. So whether you're simply in the mood for a refreshing microderm treatment, want to eliminate wrinkles or skin damage, or contour the perfect hourglass shape, come to Medical Spa of Midland and see how our professional medical spa team can help you achieve newfound youthfulness, vitality and inner confidence.
*All medical aesthetic procedures at Medical Spa of Midland are performed under physician supervision for the FDA-cleared purpose.  However, results obtained with this and any treatment can and do vary.